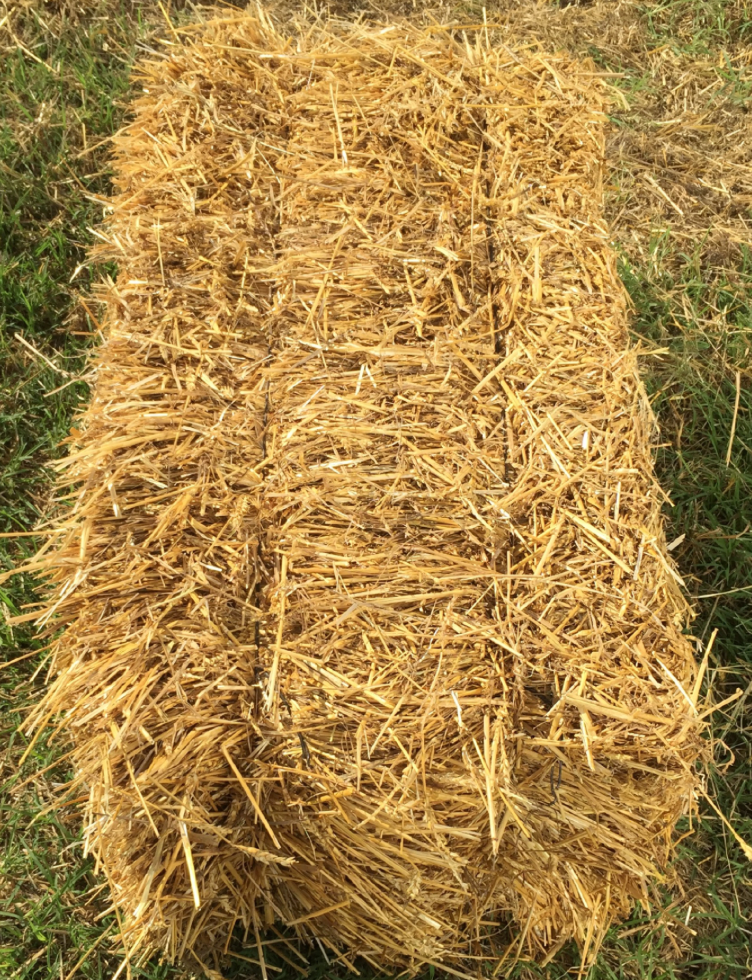 Straw bales
Clean straw cut and packed tightly into nice rectangles suitable for gardens, building and bedding. Clean with no weeds or seeds. This is genuine cut straw (not recycled straw or 'cocky straw' that is left behind a header).

Bales are very strong and robust, great for mud brick house construction or garden beds with a lot of volume in each bale! 
This has been shedded, however there are also some stacked outside suitable only for garden mulch. Price on application.